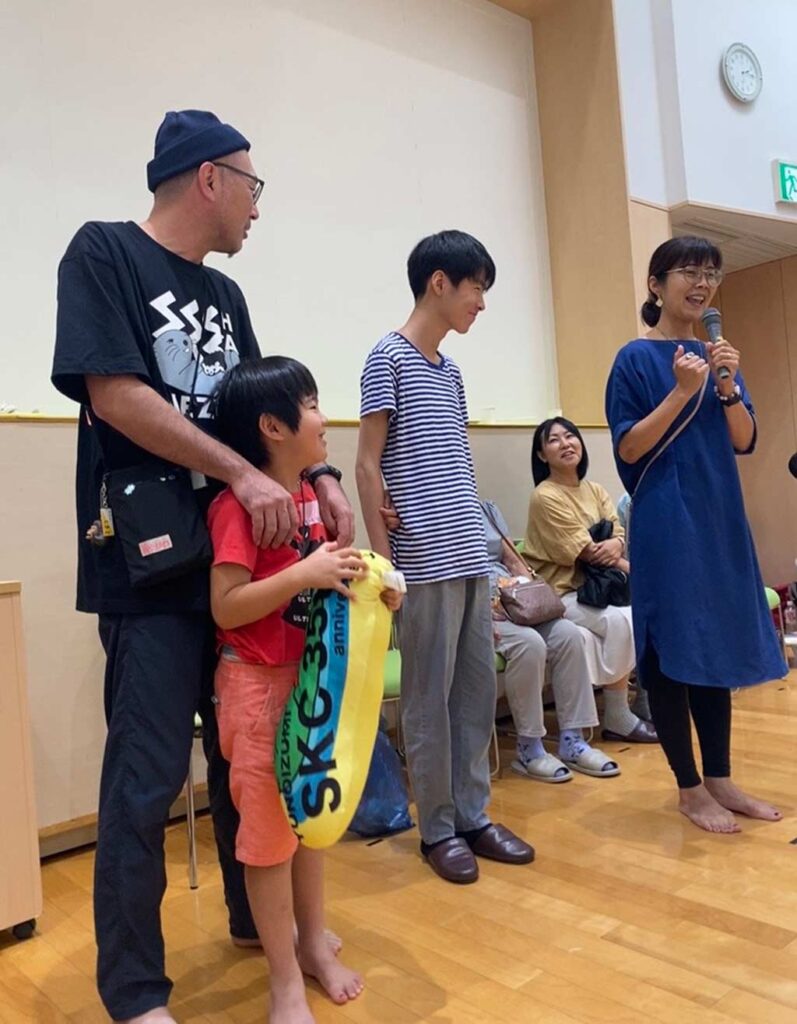 By Ken, Participant of session 3, from Norway
The day started off with our host families dropping us off at Kinrin Center. We were visited by Mr. Junichiro Hoshino, the mayor of Abiko City! We were taught about Abiko city's culture and history, like its famous bird museum, literary masters, Tone River, and its annual fireworks festival! We were even visited by the town's mascot: Unakichi-San. Much of the history of Abiko City is actually represented in Unakichi-San! He is an old gentleman, referring to the old literary masters in Abiko, and an eel, an allusion to how eel caught in Tone River was considered to be the best, fetching the most handsome price.
Later on, we were able to experience traditional Japanese street performances firsthand, everything including the refined and elegant "kappore" (かっぽれ), to the mesmerizing and grand "Nankin Tamasudare" (南京玉すだれ), an art that is said to have been developed during the Edo Period (1603-1867), rooted in Buddhist tradition. "Nankin Tamasudare" uses loosely woven bamboo sticks to create extraordinary shapes by twisting, folding and extending the sticks to create interesting shapes! After the performance, we were even taught how to use the sticks, finishing with us trying to do the performance too.
Lastly, we learned how to create Mickey Mouse through Balloon Art! I personally struggled with the balloons, as they kept popping haphazardly, scaring me half to death, however, everyone eventually managed to successfully build it, resulting in a satisfying conclusion.
It's definitely an experience that I, along with the host families and WCI, will remember!